Outsource Accounts Receivable Services
Accounts Receivable Outsourcing Services starting from $10/ hour
Outsource AR is a one-stop solution for all your Accounts Receivable Needs.
•Customised Pricing Models
•Improved Customer Service
•Increased Cash Flow
•Qualified Accounting Graduates
•Data Security
•Quick Turnaround Time
Outsource AR is a progressive and innovative company that provides top-notch accounts receivable services to businesses of all sizes. Our experienced team of professionals works to maximize cash flow while minimizing financial risk. 
Outsource accounts receivable is committed to providing fast, accurate, and reliable accounts receivable services that are tailored to your business needs. Outsourcing accounts receivable services is incredibly important for business owners to stay competitive. When accounts receivable are managed in-house, it can be time-consuming and expensive. 
By outsourcing accounts receivable task, businesses can reduce costs and have access to more efficient and accurate processes. With dedicated accounts receivable professionals managing the accounts, businesses can also gain valuable insights into their customers' payment behavior and take the necessary steps to ensure timely payments.
Outsource Accounts Receivable Services to Outsource AR
Our Accounts Receivable Outsourcing Services
Maintaining a Record of The Bills
Regular Billing and Delivery to Customers
Record of Received Payments
Adjusting the Payments with Invoices
Linking Payment Gateways and the Accounting Software
Regular Follow-Ups with Debtors for Pending Invoices
In-Depth Analysis of Accounts Receivable Reports
Service Level Agreements (SLA)
We Support Multiple Accounting Software

Our Accounts Receivable Process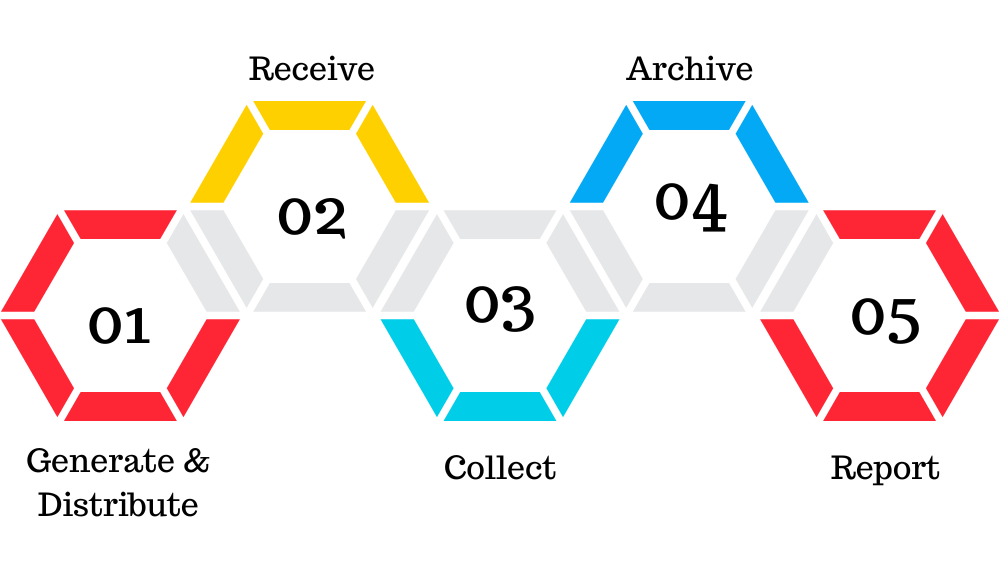 Step 1: Generate and Distribute
It all starts with the creation and distribution of invoices. Our automated system ensures accurate and prompt invoice generation, reducing errors and speeding up the billing process. We customize invoices to reflect your brand, providing a professional touch to your financial transactions.
Step 2: Receive
Once invoices are sent out, we track each payment received. Our technology allows us to monitor payments in real-time, ensuring nothing falls through the cracks. We make it easy for your customers to submit payments through various convenient channels.
Step 3: Collect
For outstanding payments, our dedicated team of experienced professionals steps in. They're experts in collections, and their approach is both effective and customer-friendly. We're not just about recovering funds; we're about maintaining positive relationships with your clients throughout the collection process.
Step 4: Archive
We understand the importance of organized record-keeping. Our system archives all payment data, invoices, and communication history. This not only ensures compliance but also provides a valuable reference for future financial planning and reporting.
Step 5: Report
Transparency is key. Our innovative technology solutions provide you with detailed reports and analytics. These insights into your customers' payment behavior empower you to make informed decisions regarding credit extensions and negotiation strategies.
Outsource AR has significantly improved the quality of our books, and I am immensely grateful for their services. Their responsiveness, positivity, and assistance have been invaluable to me as someone who has multiple responsibilities within the company. The support they offer has been a game changer for us.
We have been utilizing Outsource Accounts Receivable services for years, and their performance continues to exceed our expectations. They are exceptional, and I highly recommend them.
Each member of the team demonstrated a high level of professionalism and expertise. With their help, our company has successfully restructured our accounting functions to align with our profit objectives.
Outsource AR surpasses the standard outsourced service by taking a comprehensive approach to understanding our needs and capacity as a strategic partner. They guide us towards aligning our finance department with our long-term objectives. Choosing Outsource accounts receivable services was one of the best decisions we've made.
Outsource AR (accounts receivable) impressed us with their commitment, accountability, and hands-on approach. Their focus on our success earned our trust and respect.
Leverage The Benefits Of Outsourcing Accounts Receivables Services
1. Cost Savings: Outsourcing Accounts Receivable services can result in cost savings by reducing overhead expenses. With the help of a specialized Accounts Receivable service provider, businesses can reduce their cost of operations by not having to hire and manage an in-house Accounts Receivable team.
2. Improved Cash Flow: Businesses that outsource Accounts Receivable services can get access to experienced professionals with the ability to manage and improve the cash flow of the business.
3. Increased Efficiency: Businesses can streamline their Accounts Receivable process and increase efficiency by outsourcing Accounts Receivable services to a reliable service provider.
4. Enhanced Credit Management: Outsourcing Accounts Receivable services provides businesses access to experienced professionals who can help manage and improve the credit management process.
5. Improved Customer Service: Accounts Receivable outsourcing services can help businesses improve customer service by reducing the time it takes to process payments and manage customer accounts.
6. Reduced Risk: Businesses can reduce the risk of errors, fraud, and compliance issues due to the specialized expertise of the outsourced AR service provider.
→Data Security
→High-Quality Services
→Highly Experienced Team
→Customized Pricing Plans
→Dedicated Supervisor
→Improved Customer Service
→24*7 Support
Outsource Accounts Receivable Services to Us